Olkeniki was a small shtetl of perhaps a thousand Jews in the late 1800's. It was well-known for its wooden synagogue. The town of Valkininkai is located 30 miles southwest of Vilnius, in the Trakai district, Vilnius gubernia.

Some information for Varena is also provided on this site.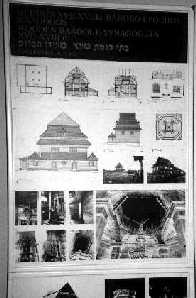 Display of wooden synagogue. Click image to enlarge.